Dr. James Natter
Licensed Clinical Psychologist
Each individual is a universe of one.  Understanding who you are and working with you to determine how you best thrive, is the foundation of my counseling style. With more than 25 years of clinical experience, I am trained in a wide-range of counseling techniques, which enables me to tailor a path to emotional wellness that is unique to you.
I work with individuals, families and couples, and my areas of expertise include depression and anxiety, grief, stress management, work and career issues, addiction and recovery, parental support and conflict resolution.
I am trained in the evaluation of Attention-Deficit, Hyperactivity Disorder as well as diagnostic assessment of psychiatric disorders. I often use EMDR (Eye Movement Desensitization and Reprocessing) for individuals with traumatic backgrounds and I am skilled in clinical hypnosis which can be helpful in treating anxiety, alcoholism, smoking, obesity, and chronic pain. I believe in the integration of mind, body and spirit and can utilize my training in Immanuel Lifestyle techniques and Spiritual Direction for clients who will benefit from and welcome these approaches.
I am a retired Navy Captain and have been a practicing psychologist since 1992.
Education:
Adler University, doctorate degree in clinical psychology
Georgia State and University Richmond University, master of arts in community counseling
United States Naval Academy, bachelor of science
Credentials:
PsyD, clinical psychology
Licensed clinical psychologist
Insurance:
I am a provider for Medicare, BCBS of Illinois/PPO, Aetna, Cigna, and Humana. I also accept most insurance plans out of network.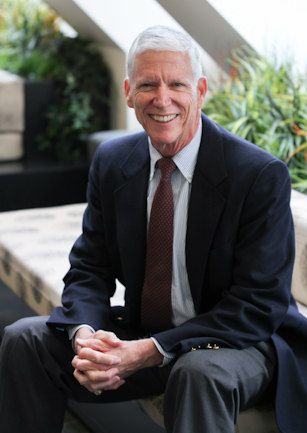 Dr. James A. Natter
Executive Director
Central DuPage Pastoral Counseling Center
507 Thornhill Drive
Carol Stream IL 60188
630-752-9750 ext 13
Professional Memberships:
American Psychological Association
North American Society of Clinical Hypnosis
Illinois Psychological Association
National Register of Psychologists
Additional Training:
Integration of theology and psychology
Immanual Prayer
Eye Movement Desensitization and Reprocessing (EMDR)
Clinical Hypnosis
Internal Family Systems (IFS)
Emotional Focused Therapy
Events I am facilitating:

Currently, I have no events scheduled.

Affordable, compassionate care since 1976