Online counseling provides access to mental health services from the safety of your home.
We use HIPAA compliant video and phone technology to provide counseling, assessment and educational services.



What exactly is telehealth?
Telehealth is a catchall term for everything involved in providing remote access to healthcare, such as the people, services and technologies. Online counseling is considered telehealth.
The Center's therapists provide online counseling through the use of video conferencing software.  All you need to get started is access to a phone, iPad/Tablet, or computer with a camera. Most devices come with a camera already installed.
What can you expect?
Online counseling allows you to make a genuine connection with your counselor and have depth and quality to your conversations. It is common for video calls to feel like you are having a regular "face-to-face" conversation, and meetings generally mirror the duration of a full in office session.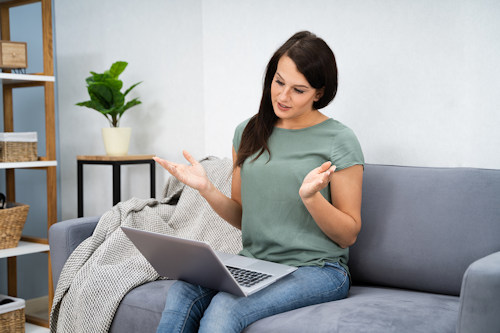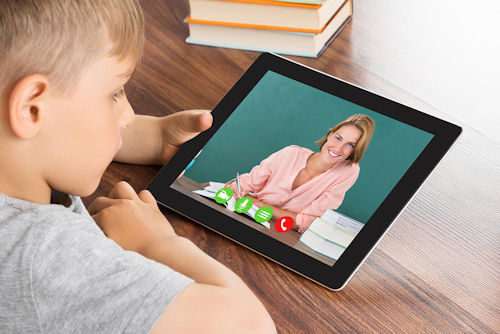 Stress-free and easy-to-use.
A video call is simple and easy to use. You will click on a link in your email which will let the video call automatically open up, placing you in an online waiting room. Your counselor will start the session at your scheduled time when they see you in the waiting room. Counseling via phone is also available if your access to technology is limited.
Security and Support
Therapists at Central DuPage Pastoral Counseling use video technology that is HIPAA compliant. We also take additional precautions to ensure that your information and sessions are kept secure and confidential.  We do not conduct therapy via email but will likely correspond with you by email to set up a video session with you.  By signing the informed consent, you also agree to and understand that email transmissions are not always secure.
How do I set up a remote session with my therapist?
Your therapist will schedule an appointment with you in advance. You will be asked to complete an Informed Consent form prior to your first session. Parental consent is required for children under 18.
Once an appointment is scheduled, you will receive an email with a link to a video meeting platform. Our staff use a variety of telehealth systems such as Zoom, Doxy.me and Facetime.  If you have a preference, please be sure to mention that when you set up the appointment with your therapist.

At the time of the appointment, click the link in the email to open up the video meeting and begin the session. If your therapist has not already joined, s/he will connect shortly.
Is telehealth covered by insurance?
Medicare and many insurance companies are covering telehealth sessions. Because of COVID, most insurance companies have been making on-going adjustments to their coverages to accommodate telehealth.  You are encouraged to contact your insurance company directly to verify your benefits.  You can also call our business office for help to determine your benefits.

Our therapists are licensed in the State of Illinois and by law, can only conduct online therapy with clients who are physically in Illinois.


Affordable, compassionate care since 1976