Central DuPage Pastoral Counseling Center
Compassionate Care
Our priority is providing the best in therapeutic care while welcoming all with compassion, understanding and hospitality.
Confidential
We take your privacy very seriously. The conversations you have with your therapist are kept confidential with few exceptions. Review our Privacy Policy for more information.
Affordable
As a non-profit organization, we have several affordable tracks to help you manage the cost of counseling. See Rates & Insurance for more info.
Heart, soul & relational care.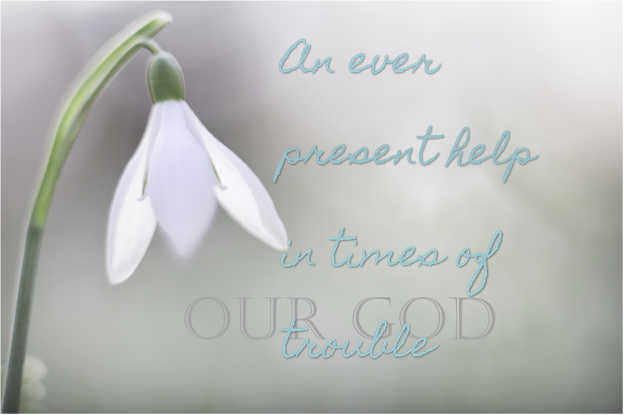 Life changes without warning. Sometimes you need more than a friend to help you work through a tough issue.  Trained professionals can guide you through important life decisions, support you as you navigate challenging relationships, and help you discover your own resiliency in the face of adversity. And sometimes, you just need the confidence of knowing you are working with a professional.
Donna Lapetina, Chair of the Board of Directors, proudly announces the selection of Dr. Nancy Cochran as the Center's new executive director, effective March 1, 2021.
Dr. Cochran joined the Center in 2005 as a psychologist after working in special education for several years.  Most recently she served as the Center's training director, overseeing our practicum and internship training programs. Dr. Cochran will continue her therapy practice in addition to her new leadership role as executive director.
Congratulations, Dr. Nancy Cochran
Ella Bragg Boyer Fund
The Center gratefully acknowledges the establishment of the Ella Bragg Boyer Fund as part of its endowment through the DuPage Foundation. The fund was made possible through the generosity of Phyllis Ludwig in honor of her late mother, Ella Bragg Boyer.
According to Dr. Charlie Alcorn, President of the Endowment, a fund was established in years past with several contributions, called the Mental Health Awareness Fund.  The DuPage Foundation requires a fund deposit of $25,000 before dividends can be withdrawn. Phyllis's gift was quite sizable and helped us meet the requisite deposit for the fund to become active.  As a result, the fund was renamed to the Ella Bragg Boyer Fund in honor and memory of Ella.
Ella Bragg Boyer passed away February 18, 2014 at the age of 93. She grew up in Columbus, Ohio  as the  middle child of five siblings.   She raised two daughters and worked as a bookkeeper, volunteered at church, and was a champion for mental health causes.   She spent  her  last 48 years married to
Glen Boyer, the love of her life, and living on his 90 acre farm in Canal Winchester, Ohio. Phyllis desired to honor her dear mother on what would have been her 100th birthday.
Dr. Alcorn added, "as I have reflected over the years about how the Center can serve the churches in our community beyond counseling services, I envisioned a fund that would heighten the awareness of mental health needs in the congregation, hoping that would strengthen our affiliation. Our initial goal as I see it, is to connect with area churches to ascertain what each congregation might be doing presently and how we might support those efforts."
Phyllis Ludwig served on the Center's board of directors for many years.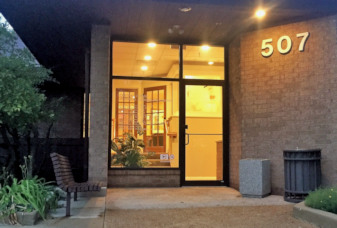 We welcome you
and look forward to serving you!
We hope you will find our office space to be safe, inviting and comfortable.  If you have never visited our offices, we invite you to take a tour.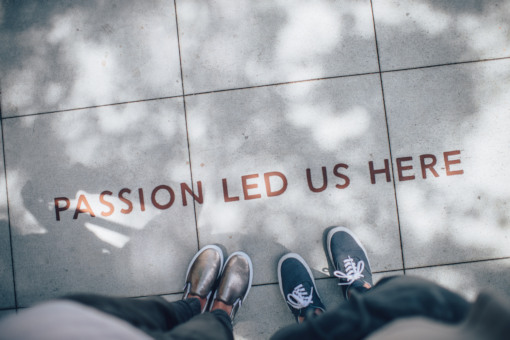 We're hiring!
Therapists: We are currently seeking doctorate and master level therapists. We are especially interested in hiring a male therapist to work with adult and adolescent men.  Read more about this opportunity by clicking the link below.
Support Staff:   We are seeking a Digital Marketing & Development Coordinator to help us further our  mission by engaging our external publics and building community support. For more information about this position, click the link below.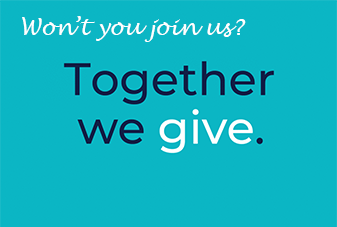 Together we can change our
community, our neighborhoods, our families, our world – one person a time. Caring for the mental health needs of others is what we are all about.  Won't you join us in this mission?
Upcoming Events!
Enrich  ~  Restore  ~  Educate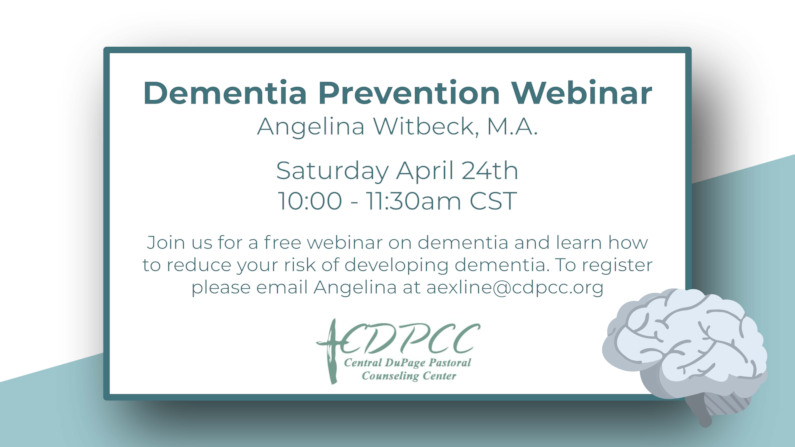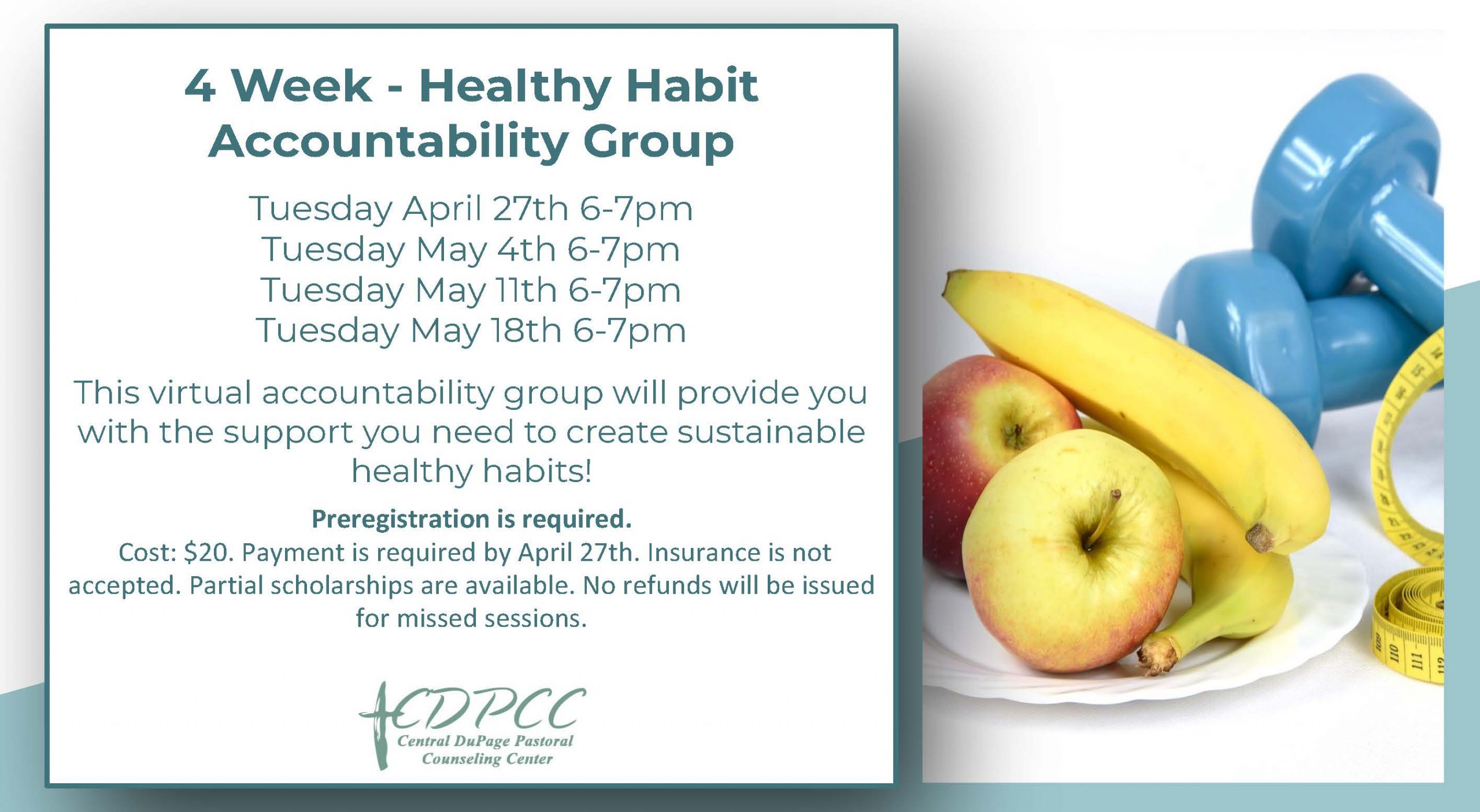 Caregivers Support Group
Led by:  Heidi Kim, MA

Caregiving is a difficult job and many of us struggle with its day-to-day challenges.  Join us  as we share successful caregiving approaches and discuss what works, what doesn't and how to care for yourself during this challenging time. 
There is no cost to attend.  Public welcome.  
Please RSVP:   630-510-1515

1st & 3rd Thursday every month
COPING WITH COVID Support Group for Adults
A 5-session group meeting online via ZOOM
Wednesday evenings from 7:00 to 8:00 p.m.

May 5, 19 & June 2, 16 & 30
Discover new ways to manage the anxiety, stress and depression that can result from isolation, in a supportive group environment.

Facilitated by Courtney Chapin, M.A.

Cost:  $70 for all 5 sessions, payable in advance. Pre-registration is required. Scholarships are available for those in need by calling 630-752-9750 x10.
"For I know the plans I have for you,' declares the LORD, 'plans to prosper you and not to harm you, plans to give you hope and a future."  Jeremiah 29:11

Affordable, compassionate care since 1976