Central DuPage Pastoral Counseling Center
Compassionate Care
Our priority is providing the best in therapeutic care while welcoming all with compassion, understanding and hospitality.
Confidential
We take your privacy very seriously. The conversations you have with your therapist are kept confidential with few exceptions. Review our Privacy Policy for more information.
Affordable
As a non-profit organization, we have several affordable tracks to help you manage the cost of counseling. See Rates & Insurance for more info.
Heart, soul & relational care.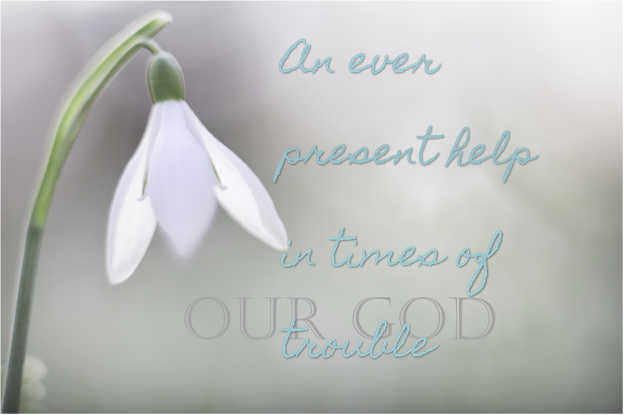 Life changes without warning. Sometimes you need more than a friend to help you work through a tough issue.  Trained professionals can guide you through important life decisions, support you as you navigate challenging relationships, and help you discover your own resiliency in the face of adversity. And sometimes, you just need the confidence of knowing you are working with a professional.
Upcoming Events!
Enrich  ~  Restore  ~  Educate
Community Trees 2019

Cantigny Park and the Robert R. McCormick Foundation invited seven local non-profits and gave them a donation of $2,500 to decorate a tree and spread the word about their organizations. One of those organizations is the Glen Ellyn Infant Welfare Society, which has supported the work of the Center for more than 15 years through yearly financial grants.
Glen Ellyn Infant Welfare is comprised of women who have made a commitment to ensure the well-being of Glen Ellyn's children. Through community service projects and fundraising efforts, this group serves as an integral link between children in need and the community. CDPCC uses the grants we receive for assessment tools, play therapy supplies and equipment, and financial support for women and children needing counseling.
Enjoy the Christmas season with a visit to Cantigny Park and vote for THE GLEN ELLYN INFANT WELFARE tree. The organization with the most votes by the end of the season will get another donation from the McCormick Foundation.
Tuesdays in April 2020
2020 Dates TBA

COUPLE COMMUNICATION
A Four-Session workshop for couples who want to experience greater intimacy.
REGISTRATION DEADLINE TBA.
Location:  Belmont Village Senior Living
545 Belmont Lane, Carol Stream 60188
Caregivers Support Group
Led by:   Jack Berkemeyer, MDiv, MEd, MA, LCPC
Caregiving is a difficult job and many of us struggle with its day-to-day challenges.  Join us  as we share successful caregiving approaches and discuss what works, what doesn't and how to care for yourself during this challenging time. 
Coffee, tea and a light continental breakfast will be served.  There is no cost to attend.  Public welcome.  
Please RSVP:   630-510-1515
1st & 3rd Wednesday every month
FORGIVENESS & RECONCILIATION

Next Date TBA, 6:30-8:30p
A workshop designed to help those experiencing
deep hurt from a loved-one,
or looking to change a broken relationship
This workshop will offer techniques for overcoming the
same old patterns of conflict along with exercises that will
equip you with healthy communication skills. Facilitated by
Luke Durain, MA and Sonia Lucci, MS, LPC .

Cost:  $60/couple, $40/individual
Scholarships available

Call 630-752-9750 x10 if interested in our next workshop.



Mindful  Living  Workshop



Monday Evenings 6 - 7 p.m.
Designed to help you discover new ways
to relieve stress and find peace.
Facilitator Luke Durain, MA will guide
participants through various meditations,
breathing exercises, and skills to practice.

Cost:  $50 for all six sessions,
due prior to the first session.
Sorry, no refunds or insurance accepted for this workshop.
Inquire about our next group by calling us at 630-752-9750, ext 10.

"For I know the plans I have for you,' declares the LORD, 'plans to prosper you and not to harm you, plans to give you hope and a future."  Jeremiah 29:11

Affordable, compassionate care since 1976