Central DuPage Pastoral Counseling Center
Compassionate Care
Our priority is providing the best in therapeutic care while welcoming all with compassion, understanding and hospitality.
Confidential
We take your privacy very seriously. The conversations you have with your therapist are kept confidential with few exceptions. Review our Privacy Policy for more information.
Affordable
As a non-profit organization, we have several affordable tracks to help you manage the cost of counseling. See Rates & Insurance for more info.
The safety and well-being of our clients and staff is our greatest concern.
To lessen the risk to each of us,
we are accepting current, former, and new clients for telehealth sessions only.

Until further notice, our offices are closed and our counselors will NOT be seeing clients in person.
New clients are encouraged to go to Getting Started for first steps.

If you have an appointment already scheduled with a therapist, he or she will contact you to set up a telephone or video session in place of your face-to-face meeting.

In Illinois, as long as both the therapist and client are in Illinois, tele-therapy is legal. It is our policy that you read and sign the Informed Consent form below before your first phone or video session. Please be aware that not all insurance companies will reimburse tele-health sessions; however, these policies are changing daily due to the current situation. We encourage you to contact your insurance company to verify your coverage.

As we continue to monitor guidance from the Centers for Disease Control (CDC) and other public health officials, we will be assessing the situation on a week-by-week basis before making any decision to return to normal face-to-face sessions. Please check our website for updates and information as it becomes available.

You can call our office with any questions you may have at 630-752-9750 or Contact Us by email.

Heart, soul & relational care.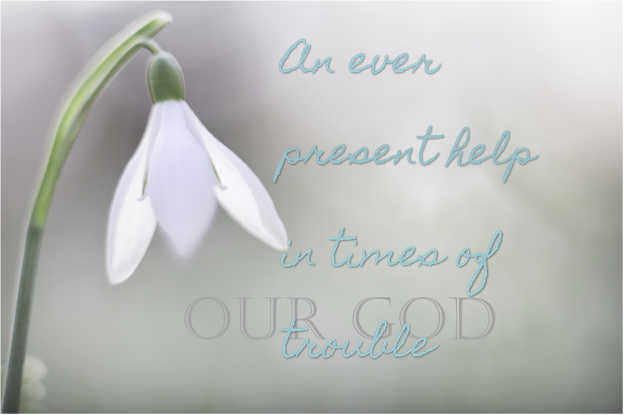 Life changes without warning. Sometimes you need more than a friend to help you work through a tough issue.  Trained professionals can guide you through important life decisions, support you as you navigate challenging relationships, and help you discover your own resiliency in the face of adversity. And sometimes, you just need the confidence of knowing you are working with a professional.
Upcoming Events!
Enrich  ~  Restore  ~  Educate
Coping Skills Workshop
POSTPONED UNTIL FURTHER NOTICE DUE TO COVID-19
Six sessions:  Tuesdays from 6:00 to 7:00 p.m.
Beginning June 23

Designed to help you learn and practice healthy coping strategies for stress, anxiety and depression relief such as mindfulness, self-compassion, self-talk, and calming techniques.

Facilitated by Luke Durain, M.A.

Cost:  $50 for all six sessions, due prior to the first session.
 June 23, 30, July 7, 14, 21 & 28

Location:  Belmont Village Senior Living
545 Belmont Lane, Carol Stream 60188
Caregivers Support Group Temporarily Suspended
Due to concerns over the Corona-virus, Belmont Village has temporarily suspended the group until further notice. 
Thank you for your understanding.   
FORGIVENESS & RECONCILIATION

Next Date TBA, 6:30-8:30p
A workshop designed to help those experiencing
deep hurt from a loved-one,
or looking to change a broken relationship
This workshop will offer techniques for overcoming the
same old patterns of conflict along with exercises that will
equip you with healthy communication skills. Facilitated by
Luke Durain, MA and Sonia Lucci, MS, LPC .

Cost:  $60/couple, $40/individual
Scholarships available

Call 630-752-9750 x10 if interested in our next workshop.



Mindful  Living  Workshop



Monday Evenings 6 - 7 p.m.
Designed to help you discover new ways
to relieve stress and find peace.
Facilitator Luke Durain, MA will guide
participants through various meditations,
breathing exercises, and skills to practice.

Cost:  $50 for all six sessions,
due prior to the first session.
Sorry, no refunds or insurance accepted for this workshop.
Inquire about our next group by calling us at 630-752-9750, ext 10.

"For I know the plans I have for you,' declares the LORD, 'plans to prosper you and not to harm you, plans to give you hope and a future."  Jeremiah 29:11

Affordable, compassionate care since 1976