Stilled waters, Restored souls.
The need for professional, affordable mental health services is great.
Please consider these ways you can give to our mission and the clients we serve:
All monies raised are used to help our clients who are experiencing financial hardship, unless a donor designates the gift for other purposes. That means that 100 percent of your gift is used to help the people we serve.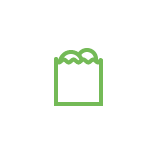 Designate CDPCC as your charity
Some online retailers allow customers to designate a charity to receive a small percentage of their purchase total.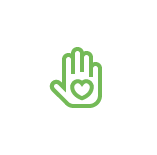 Give a gift through a family foundation
Make a bequest honoring a loved-one
Give a gift of stocks or bonds
Make a tax-free contribution from your IRA
The link will take you to our secure PayPal Donation page. You do not need a PayPal account to give, nor will you be required to create one. You can give via credit card or your own PayPal account if you already have one.
Central DuPage Pastoral Counseling Center
507 Thornhill Drive
Carol Stream IL 60188
Business Office Hours
M – F 9:00 a.m. – 2:30 p.m.
Phone:
630-752-9750
Consider joining our board!
Do you have a passion for serving your community? Maybe you have a gift for fund raising or grantwriting. We would love to talk to you about joining our board of directors. As a non-profit organization, Central DuPage Pastoral Counseling Center is govered by an advisory board, many of whom are members of our affiliate and associate churches but we also have members-at-large who represent local communities. If you are interested, please contact Dr. Nancy Cochran, Executive Director at 630-791-4927. 
How Donations Are Used
Monies raised as part of our annual fund drive are distributed to each therapist to use with their clients. The more we raise, the more money therapists have available to reduce the cost of therapy sessions for their clients.
Donations used for Clients
Our 2023 Fundraising Goal
Help Bring Hope to our Community By Donating Today!

Affordable, compassionate care since 1976