When you pass through deep waters, I will be with you.

Is 43:2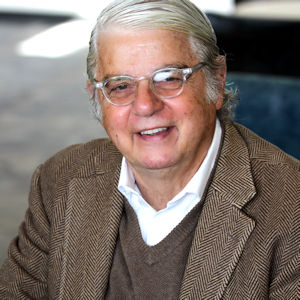 Charlie Alcorn, PhD
Pastoral Counselor & President of the Endowment
Dr. Alcorn is co-founder of the Central DuPage Pastoral Counseling Center and currently serves as President of the Endowment.  As a therapist, he takes a special interest in marital and life management issues including intimacy in marriage, dealing with difficult people, stress, and the exploration of suffering through the Psalms.      More about Dr. Alcorn . . .
(630) 752-9750 ext 15
Jack Berkemeyer, MDiv, MA, MEd
Licensed Clinical Professional Counselor
Jack specializes in couple therapy and men's issues including workplace stress, depression, anxiety, and difficulties with empathy or emotional expression.  His therapeutic interests include spirituality as a component of emotional health and healing.  
630-752-9750 ext 29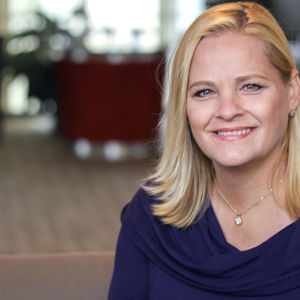 Nancy Cochran, PsyD
Licensed Clinical Psychologist & Director of Doctoral Internship
Dr. Cochran is interested in helping her clients find true peace and joy in their lives.  She uses a variety of therapeutic methods and often combines them with Mindfulness practices.  Much of her work is focused on depression, anxiety, OCD, PTSD, eating disorders, and relationship issues.
Read more about Dr. Cochran. . .
630-752-9750 ext 27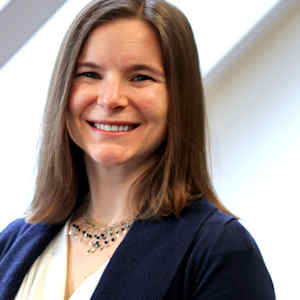 Susan Crickmore Williams, MA
Licensed Professional Counselor
Susan takes special interest in working with clients struggling with depression, anxiety, self-worth, PTSD, grief, relationships, and major life transitions. She is also passionate about working with children and adolescents.  Susan was raised by missionary parents in multicultural environments which has provided rich perspective on loss, cultural transitions and identity.
630-752-9750 ext 34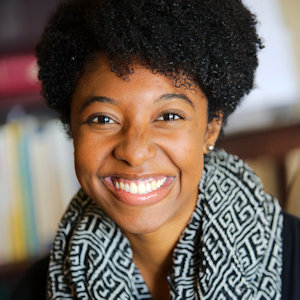 Christin Fort, PhD
Staff Therapist
Dr. Fort is invested in facilitating the process of growth and change for individuals, couples, families and communities; her commitment to helping heal individual wounds and mend broken relationships is what continues to draw her to the field of psychology, and her passion for restoring the "whole person" is what interests her in the integration of faith and psychotherapy.
(630) 752-9750 ext 12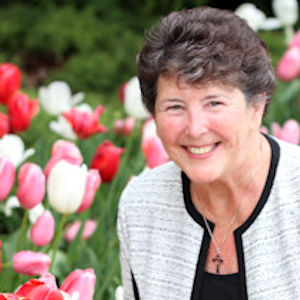 Patricia Francis, OP, PsyD, SEP
Licensed Clinical Psychologist & Director of Counseling Services
Dr. Francis enjoys providing a holistic approach in her work with hearing and Deaf individuals, couples and families to achieve healing and well-being.  She utilizes research recognizing the mind-body-spirit connection and a variety of treatment modalities.  Dr. Francis has a special interest in trauma including PTSD, mood disorders, such as depression, bi-polar disorder, grief, anxiety and adjustment disorders.   She has additional training in treating interpersonal relationships, life transitions and chronic pain.      More about Dr. Francis
                                                                    630-752-9750 ext 17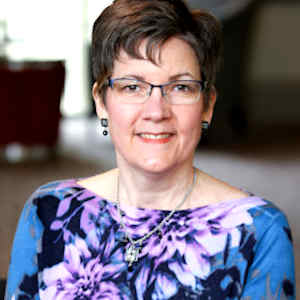 Sandra Kahn, MA, CSAT
Licensed Clinical Professional Counselor & Director of Ed Services
Sandra works with individuals whose lives have been interrupted by relationship problems, trauma, loss, abuse, perfectionism, poor self-esteem, anger, and challenges faced by adult children of alcoholics. Her therapeutic focus includes anxiety and depression, as well as spiritual and relationship concerns. Sandi also serves as the Center's Director of Educational Services.    More about Sandi . . .
630-752-9750 ext 19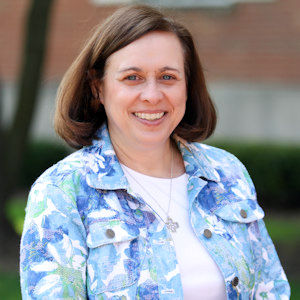 Ann Letourneau, CSJ, PsyD
Licensed Clinical Psychologist
Dr. Letourneau offers clinical services for teenagers through older adults dealing with variety of issues including stress, anxiety, depression, grief, relationship concerns, difficult transitions, and developmental issues across the lifespan.  In addition, she specializes in offering psychological assessments for men and women who are in the discernment and application process of entering a Catholic Religious Congregation.   More about Dr. Letourneau . . .
630-752-9750 ext 22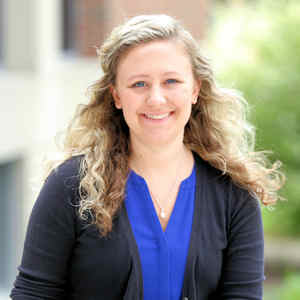 Elissa Lier, PsyD
Licensed Clinical Psychologist
Dr. Lier believes creating a welcoming environment promotes growth and self-discovery. She is passionate about working with children, adolescents and emerging adults and offers clinical services to address depression, anxiety, relational distress, academic concerns, and behavioral issues. She often utilizes her strong background administering psychological and neuro-psychological testing for a variety of presenting issues.         More about Dr. Lier . . .
630-752-9750 ext 35
Nicole Maxwell, MA
Intern Therapist
Nicole's clinical experience includes working with adult clients to develop and support treatment goals, providing select group therapy in varied settings, and administering diagnostic assessments to clients to aid in their therapy progress. She joins the Center through the Chicago Area Christian Training Consortium for her final Internship, under the supervision of Dr. Nancy Cochran.          More about Nicole . . .
630-752-9750 ext 20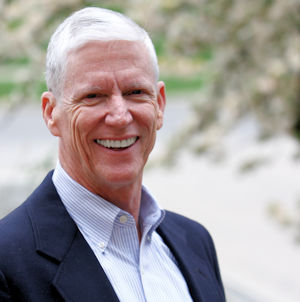 James Natter, PsyD
Licensed Clinical Psychologist & Executive Director
Dr. Natter describes his counseling style as relational and solution-based.  He uses complementary therapeutic approaches that are tailored to each client's unique situation, including internal family systems, clinical hypnosis, EMDR, and psychological assessments.
630-752-9750 ext 13
Natalie Perez, MA
Intern Therapist
Natalie approaches therapy holistically, considering mind, body, and spirit.  Her clinical interests include the integration of psychology and faith in treating spiritual, multicultural, and cross-cultural issues,  personality and relational problems, trauma, and severe mental illness.   Natalie joins the Center as an Intern through the Chicago Area Christian Training Consortium, under the supervision of Dr. Patricia Francis, OP.
630-752-9750 ext 24
Pamela Baker Powell, PhD
Pastoral Counselor
Dr. Powell has worked extensively with those suffering loss from death or divorce. Her specialities include family systems and life coaching for adults who find themselves stuck in a particular stage of life.  She is also passionate about helping marriages grow stronger and happier.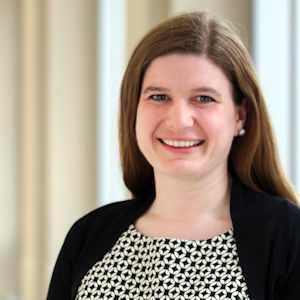 Kristen Ras, MA
Staff Therapist
Kristen is interested in working with people who are going through transitions or feeling stuck—whether due to depression, anxiety, life changes, grief, or stress. She works to help clients develop positive coping skills and build a healthy perspective on life so they may live life to the fullest.
630-752-9750 ext 14
Rebecca Hecker   
Financial Administrator
Rebecca manages the finances at the Center, which encompasses billing, budgeting, payroll, accounts payable and financials. If you have a question about your bill, Rebecca is the person to call. She brings over 30 years of accounting experience to the Center and enjoys accounting because it's like a puzzle.  When not "solving puzzles," Rebecca enjoys bike riding, hiking, going to concerts and spending time with her family.
630-752-9750 ext 23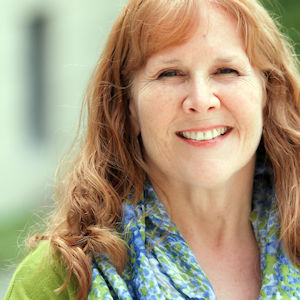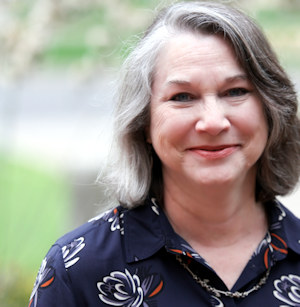 Donna Loftus  

Office Administrator
Donna manages the business office and is likely to be the first person you speak to when you call the Center.  She is responsible for new client intakes and insurance verification in addition to all aspects of keeping things running smoothly.  When she's not in the office she enjoys reading mysteries and biographies, gardening, long hikes, old movies and spending time with her husband and daughters.
630-752-9750 ext 10
Kathy Raven   
Outreach Coordinator
Kathy's efforts are geared toward raising the Center's profile within the community.  Using printed and digital publicity, she communicates with our affiliate churches as well as with the schools and churches of the Greater Carol Stream Area.  Her part-time position allows her the freedom to enjoy fine arts and traveling out of state to visit children and grandchildren.
630-752-9750 ext 31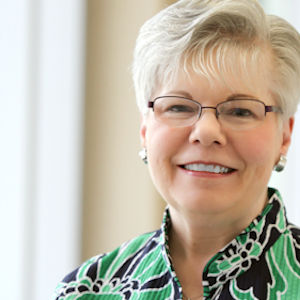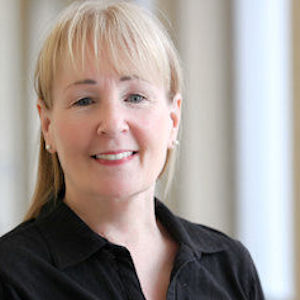 Jan Torrance  

Systems Administrator
Jan manages our computer network and provides technical training for the staff. She enjoys the challenge of technical problem-solving and as an introvert especially likes working with machines because "they don't talk." She's our go-to for HIPAA and PCI compliance and also designs and maintains our website. When she's not working, Jan enjoys wandering country roads ("it's like taking a mini-vacation"), playing with her grandsons, or a good Jane Austen movie.
630-752-9750 ext 18

Affordable, compassionate care since 1976