Dr. Patricia Francis, O.P.
Licensed Clinical Psychologist
Meet Dr. Francis. . .
As a licensed clinical psychologist, somatic experiencing practitioner, and trained spiritual director/companion, my desire is to be fully present to those who come to address issues affecting their well-being, attuning with compassion and applying clinical skills.  That stance provides a safe space for people to explore and process the issues that bring them to therapy and ultimately to achieve healing and personal growth, maintain wellness, and promote healthy relationships. As a person of faith, I am always open to the opportunity for people, if they so desire, to use their spirituality and their own Faith Tradition as resources that support their healing.
I work with people who present with a variety of issues.  I am particularly interested in working with people who have been traumatized and often suffer from PTSD, as well as those who have mood disorders such as depression, bi-polar disorder, grief, anxiety and adjustment disorders.  In addition, I serve those striving to improve self-esteem, navigate life transitions or diversity issues, improve interpersonal relationships, address chronic pain, and manage stress, anger, ADD/ADHD and various addictions or co-dependency.  Being a Medicare provider has launched me into studies in the area of gerontology so I pay attention to particular issues this population brings to therapy.
To achieve healing and a sense of well-being, I draw from the literature on brain science and a variety of evidence-based as well as other therapeutic techniques in which I have been trained including Internal Family Systems (IFS), Somatic Experiencing (SE), Eye Movement Desensitization Reprocessing (EMDR), and Integral Somatic Psychology (ISP) as well as sand tray work, guided imagery, art, hypnosis, relaxation techniques, mindfulness, Acceptance and Commitment Therapy (ACT) and Positive Psychology. I am aware of the benefits of Yoga, Tai Chi, good nutrition and sleep, massage and body work, exercise, physical therapy, and sometimes medication or homeopathy, as well as other adjunct therapies.  I refer to professionals trained in these areas to provide additional care when indicated.
"Fluent in American Sign Language and better in Signed English, I have worked with the Deaf Community for more than 40 years."
In addition to working with individuals, couples and families, I sometimes facilitate groups or provide presentations on various topics related to holistic living, such as the mind, body and spirit connection, interpersonal relationships, marriage, communication skills, spirituality, and mental health issues.  Doing this depends upon need and available time.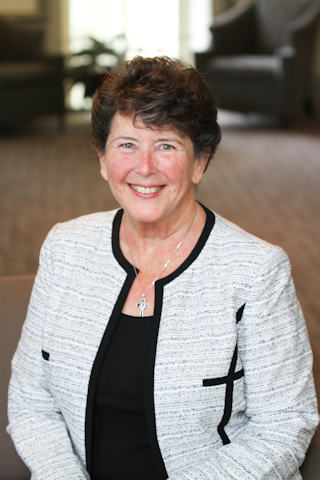 Dr. Patricia Francis, OP
Director of Counseling Services
Central DuPage Pastoral Counseling Center
507 Thornhill Drive
Carol Stream IL 60188
630-752-9750 ext 17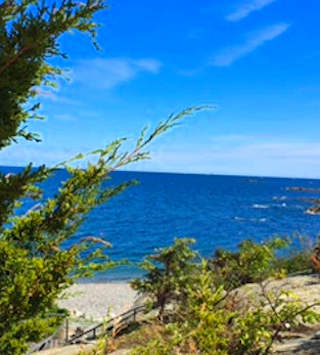 Spiritual Direction
Spiritual direction is companioning someone who is seeking deeper intimacy in his or her relationship with God. The director's role is to listen, especially to the desire of the directee for relationship with the Holy and to deepen what the person notices in his or her daily life and in prayer as the person responds to God's invitation to a deeper relationship. Ultimately, as the directee listens deeply, he or she comes to recognize and appreciate God's transforming power in his or her life and responds to that love in how he or she lives, caring for earth and others.
The Spiritual Directors International website provides several definitions of spiritual direction. My favorite definition of spiritual direction is that of Barry and Connolly, SJs, whose text, The Practice of Spiritual Direction, is one of the foundational texts in many spiritual direction training programs, including mine! "We define Christian spiritual direction as help given by one Christian to another which enables that person to pay attention to God's personal communication to him or her, to respond to this personally communicating God, to grow in intimacy with this God and to live out the consequences of the relationship."
Thomas Merton noted that "Spiritual direction is in reality, nothing more than a way of leading us to see and obey the real Director– the Holy Spirit hidden in the depths of our souls." Liz Budd Ellmann, M.Div, former Executive Director of Spiritual Directors International wrote, "Spiritual direction helps us learn how to live in peace, with compassion, promoting justice, as humble servants of that which is beyond all names." There are many ways to describe spiritual direction/companioning. What they all seem to have in common is the desire of people to be in relationship with the Holy and to live in freedom, love and joy!
Couples Therapy
Having worked with couples for many years, I think systemically and draw upon several theories to guide the couple and family therapy experience. Imago Relationship therapy (IRT) offers a dialogue process that many couples find helpful in being heard and acknowledged by the other, Gottman offers good ideas in his many books and Emotionally Focused Couples Therapy (EFT) has a focus on healing attachment issues triggered in the relationship. EFT has a body of research that demonstrates a high percentage of success. Sometimes, I use Internal Family Systems theory if a partner seems to have a part that is blocking him or her from engaging in the couples' therapy, then return to the couples' therapy.
American Sign Language
Fluent in American Sign Language and better in Signed English, I have worked with the Deaf Community for more than 40 years. I directed the office that provided pastoral services with the Deaf Community for the Diocese of Springfield in Illinois for ten years. During that time, I co-authored the book EYE-CENTERED: A study of the spirituality of deaf people with implications for pastoral ministry. In the l990s, I served on the curriculum committee to develop a Master of Arts program for deaf students on Pastoral Ministry in the Deaf Community for St. Thomas University in Miami. Currently, I serve on the Board of Directors for the Lay Ministry Formation Program (MFP) for deaf adults and teach in the program. In addition, I usually accept one or two invitations a year to present a workshop or provide a day of renewal or retreat. Today, I enjoy seeing Deaf people as well as hearing clients at the Counseling Center.
Insurance I Accept
Currently, I am a provider for these plans:
PHCS MultiPlan Network
Blue Cross Blue Shield of Illinois, PPO plans and Blue Choice
Medicare
Aetna
I also accept most insurance plans out of network
Education
~ Psy.D.,  Illinois School of Professional Psychology (Chicago)
~ M.A., Sangamon State University, HD Counseling with emphasis in Marriage and Family Therapy
~ M.A., Creighton University in Christian Spirituality with practicums in spiritual direction and retreat work
~ B.A., Quincy University in Elementary Education (Certified K-12, minor in English)
Dr. Francis is a vowed member of the Dominican Sisters of Springfield, Illinois
Membership in Professional Organizations 
American Association of Marriage and Family Therapists (Clinical Member) and IAMFT
American Association of Pastoral Counselors (Fellow: 1985-2018) and Heartland Region
American Psychological Association and IPA
American Society for Clinical Hypnosis and Chicago Chapter
Eye Movement Desensitization Reprocessing International Association

Imago Relationship North America (IRNA) and Chicago Imago Relationship Therapists

International Catholic Deaf Association
International Center for Excellence in Emotionally Focused Couples Therapy and Chicago Center for EFT
National Catholic Office for the Deaf and Great Lakes Region
Somatic Experiencing Trauma Institute
Spiritual Directors International and Chicago Area Spiritual Directors
"This is what I ask, only this,
to act justly, to love tenderly and to walk humbly with your God."
Micah 6:8
Serving also, as the Director of Counseling Services. . .
As director, I oversee the clinical training at the Center, provide for the supervision of our practicum students, doctoral interns and post docs and serve as the liaison with the training departments of the professional schools and universities.  In this role, I strive to assure that our therapists provide quality care and that we adhere to the professional code of ethics and the rules and laws of government. To achieve this, we conduct weekly peer supervision with all of our therapists and support or offer programs that further our continued education. I hope you find the information you need on our website to guide you  in selecting a therapist to match your needs.  Should you have any questions or need help in selecting a therapist, feel welcome to contact me. 
As director of counseling services, I am the one who assigns clients who have no preference for a particular therapist to the therapist who is available, could meet the needs mentioned and are on your insurance panel or could reduce or supplement your rate of payment if needed.  All of these factors contribute to a good fit for therapy.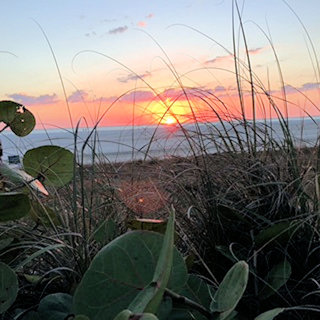 Affordable, compassionate care since 1976